As part of my transformation, I've been looking into websites/programs that kind of "help you" by recommending items that you might like, because I tend to get stuck into always wearing a certain style and am too clueless as to how to incorporate new trends into my look. As far as makeup goes, I've been a member of
Beauty Fix
for almost a year, and love it, but was looking for something a bit more fashion related. This is how I happened to come across
Shoe Dazzle
. Pretty much SD is a program founded by Kim Kardashian that gives you a big survey to fill out to helps assess your fashion tastes, and then after reviewing it, a couple of stylists hand pick 5 different pairs of shoes that they think you will like. They send you a notification that your new shoe selections are in and then you review them and can either choose one to order for $39.95 or ask them to send you new recommendations if you don't like the ones they gave you. Or you can always opt to skip that month if you want to, without having to pay the $39.95 fee. I have to admit that I was kind of skeptical, but for $39.95, I figured what the heck and signed up. They sent me my 5 selections and while I was not wowed by 3 of them, I found the other two kind of interesting because they were so outside my comfort zone. One of them because it had gold accents and I don't really wear gold (in fact, I just bought some gold earrings and a necklace a few weeks ago to try to ease myself into wearing gold accessories), and a pair that were just not a style I have ever worn.
These are the two options that stood out to me the most: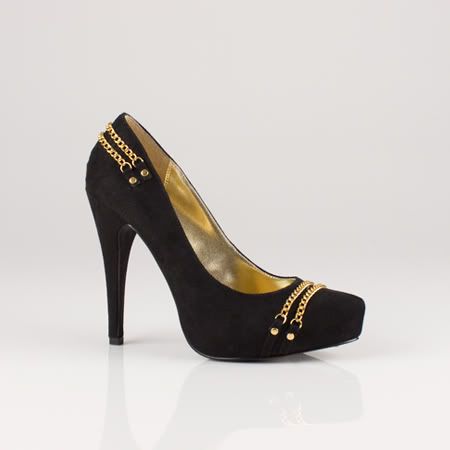 "Link"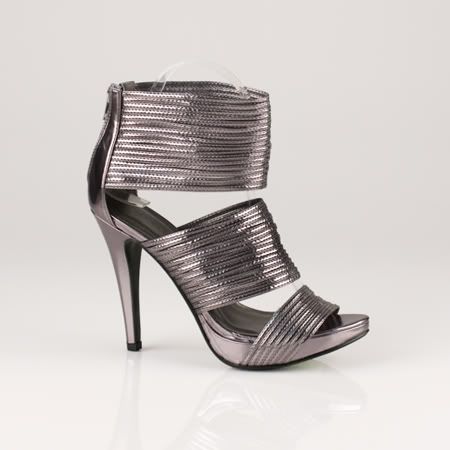 "Lumina"
While the first pair are def the safer bet because they're a bit more classic, they are the pair I chose because I figured I would get more use out of them than the Lumina's, especially with it being winter in Upstate NY.
Anyways, they arrived today and I have to admit that I was really surprised with just how much I liked them in person. The only thing I see an issue with is the fact that the shoes are like, a black suede-y material, and the material continues onto the bottom of the shoe, making it have pretty much no grip. I mean sure they have the little indents, but they really don't do anything compared to shoes that have say, a rubber bottom that is a bit sturdier. Hopefully this issue will be solved with a pair of high heel grips that can be bought at Rite Aid for a few dollars though. I am going to try to wear them out within the next week and will definitely be blogging about my thoughts/review on them.
I definitely think that Shoe Dazzle is a great concept though and am already excited to see what they pick for me for the month of January! It's not often I find many nice shoes for only $39.95, and with their great return/exchange system I'm definitely confident when ordering from them.