No, not
that
time... Shoe Dazzle time!
Around the first of every month they send you your 5 new picks for that month, and let's just say.... the ones they sent me were awful. Not my style at all. Thankfully though, you can request to have new choices chosen for you based on a short survey. While they say to allow 5 business days, mine were done today, so I guess
technically it was only 2 which
was nice. These choices were
much
better and I found myself kind of stuck between two choices yet again.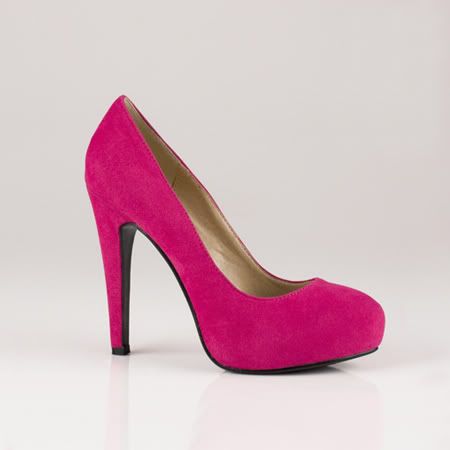 Stephanie - I like these because they are a classic style, just in a great hot pink color. These would be great because I tend to be very monochromatic in clothes and it would be a simple way to add a pop of color!
Manhattan - I like these ones because I don't have anything like them based on color or style.
When it comes to fashion I'm not a big details person, I like simplicity and I think both of these shoes offer a nice simplistic cut that I like, as well as not being over the top with details.
So, which ones did I choose? I'm not telling! I'm going to post a picture when they arrive and then I'll let it be known which selection I made... but in the meantime, which pair would you pick? why or why not?